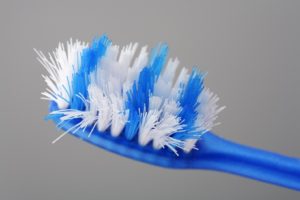 Dental implants in Newington have the potential to last for decades. In fact, they might even endure for the rest of your life. However, their longevity will only be fully realized if you take steps to protect them from harm. In this blog post, we will discuss six habits that could damage your implants or their restorations. We will also give you advice on how you can leave these habits behind.
Biting Your Nails
Biting your nails could chip or crack your dental implant restorations. This habit also places a lot of stress on the jaw and may even damage the gum tissue around your implants. If you tend to bite your nails, you may be able to conquer the habit by implementing stress relief techniques or by applying bitter-tasting polish to your nails.
Brushing Too Hard
Brushing your teeth is vital, but if you apply too much pressure when you are brushing, you could actually contribute to gum recession. You may also damage your implant restorations. If your toothbrushes tend to become frayed very quickly or your gums are often sore after you brush, you should use a lighter touch. Some people find that switching to an electric toothbrush helps them be gentler on their teeth.
Grinding or Clenching
The constant pressure of grinding and clenching can damage your implant restorations and place a lot of stress on the bone that supports your prosthetic tooth roots. Since grinding and clenching usually happen at night, the best way to stop this involuntary habit may be to ask your dentist about getting a custom mouthguard to wear while you sleep.
Chewing Ice Cubes
Dental implant restorations are quite durable, but they are vulnerable to breakage — especially when they are pitted against something as hard as ice. Sipping beverages through a straw may be the key to kicking the ice-chewing habit.
Constant Snacking
Dental implants cannot develop cavities. However, plaque can accumulate on them and lead to discoloration. Bacteria can also invade the tissue around the implants and cause a dangerous infection known as peri-implantitis. These risks are heightened if you constantly snack on sugary foods. Chewing sugar-free gum (a variety that will not stick to your artificial teeth) may help you curb your snacking.
Using Your Teeth as a Tool
It might be convenient to use your implant-supported teeth as a tool to open packages or remove the tags from new clothing, but doing so could damage your restorations and place extra stress on your implants. Carrying a small multi-tool with you may prevent you from subjecting your teeth to this harmful practice.
Are you doing all you can to protect your implant-supported teeth? Avoiding the above habits will help your new smile to stand the test of time.
Meet the Practice
Family Dental Practice of Newington has four talented doctors on-staff, including three general dentists who are experts at helping patients prevent problems with both their natural teeth and their dental implants. If you would like personalized guidance on protecting your oral health, or you want to learn more about our practice, get in touch with us at 860-665-0444.