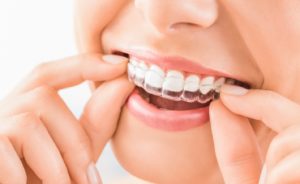 Have you been thinking about investing in Invisalign in Newington? This remarkable treatment is ideal for many adults and teenagers who want to straighten their teeth without the inconveniences and unsightly appearance of traditional orthodontics. However, because Invisalign presents a significant cost, you might hesitate to make a financial commitment to it. In this article, we will discuss why the end of the year — right now — is an opportune time to embark on your Invisalign journey.
Insurance Benefits Are About to Expire
If you have a dental policy through work or that you purchased on your own, you may naturally wonder, "Does dental insurance cover Invisalign?" That question is a bit challenging to answer because different insurance policies take different approaches to orthodontics. Many of them have a once-in-a-lifetime provision for orthodontic treatment, and they are willing to pay 50% of the cost, up to the amount of your annual maximum.
Your annual maximum is the highest amount that your insurance company is willing to pay out for approved services throughout the calendar year. At the end of the year, any unused portion of that maximum will expire. Very rarely do insurance policies have a rollover provision. Hence, if you still have a significant portion of 2020's annual maximum available to you, it is worth finding out if you can put it toward Invisalign.
Of course, you could wait until 2021 to begin Invisalign. However, since your deductible will reset in the new year, you may end up paying less out of pocket if you act now to start your treatment.
Your Dentist Wants to Help You Afford Your Treatment
Your dentist is eager to help you achieve the healthy, attractive smile that you deserve. That is why many practices have provisions in place to help patients afford their treatment. For example, you might discover that they offer a free Invisalign consultation or that an Invisalign special is available. You may also be able to take advantage of low-interest financing through CareCredit or a similar program. You can give your dentist's office a call to discover how they can help you fit Invisalign into your budget.
Look Forward to Your New Smile
The average treatment time with Invisalign varies from patient to patient. However, on average, it takes only 12 months for Invisalign to produce its final results. That means that by the time your 2021 year-end festivities roll around, you could have a completely transformed smile to show off!
Why let another year go by without working toward your ideal smile? Now is a fantastic time to get started with Invisalign treatment!
About the Author
Dr. Ledjo Palo is the on-staff orthodontist at Family Dental Practice of Newington. He is pleased to offer Invisalign and other teeth-straightening treatments. Our practice understands the financial concerns of patients, so we welcome insurance. We also run periodic money-saving specials on Invisalign. To learn how we may be able to help you afford your treatment, contact us at 860-665-0444.