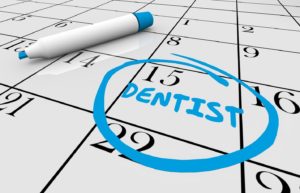 How do you view your dental insurance? Many people see their coverage as a financial safety net in case they ever face a dental emergency. However, that way of thinking about insurance is financially unwise. It deprives you of the chance to get the greatest possible value from your coverage. How can you maximize your dental insurance benefits? A dentist in Newington is here to discuss five simple and useful tips.
1. Attend Preventive Appointments
Most PPO dental insurance plans allow you to attend two preventive appointments — cleanings and checkups — each year at a minimal cost. In fact, you may not have to pay anything out of pocket. Not only do these basic services make your mouth feel clean and fresh, but they also give your dentist the opportunity to catch and address developing oral health issues before they become severe.
2. Schedule Restorative Treatment ASAP
Dental insurance plans do not provide the same level of coverage for every service. For example, while they often cover preventive care at 100%, they might cover just 70% – 80% of the cost of fillings. If a cavity worsens to the point where a filling cannot adequately treat it and you must undergo a major service, such as root canal therapy and a crown, your insurance might cover as little as 40% or 50% of the cost. Hence, it is beneficial for both your oral health and your finances to schedule recommended restorative treatments as soon as possible.
3. Remember that Benefits Do Not Roll Over
Insurance plans usually work on a calendar-year basis. At the beginning of 2020, you were given an annual maximum — that is the highest dollar amount that your insurance company will pay out for approved treatments throughout the year. On December 31, any unused benefits will disappear. They will not roll over into 2021. Hence, if you know you require a certain treatment, the best time to schedule it is now — before your 2020 policy expires.
4. Be Strategic with Major Procedures
Some major dental procedures must take place across multiple appointments. If you worry that a certain treatment might exceed your annual maximum, ask your dental team if you can schedule part of it in 2020 and the rest of it in 2021. This strategy enables you to use two annual maximums instead of just one.
5. Do Not Forget Your FSA
In addition to a normal dental insurance policy, many people also have a flexible spending account (FSA) through their employer. An FSA contains tax-free money that you can use for dental and medical expenses. Most FSA funds expire on December 31, so you only have a few months left to put them toward necessary treatments.
Are you getting the greatest value out of your dental benefits? Applying the tips listed above may prove advantageous for both your budget and your oral health.
Meet the Practice
The team of four general dentists and specialists at Family Dental Practice of Newington aims to provide top-quality, comprehensive oral care at a reasonable price. We are also an insurance-friendly practice that is pleased to help patients figure out how to use their policies to the full. To learn more about us and how we can serve you, contact us at 860-665-0444.