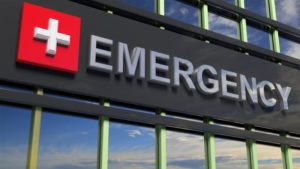 Dental insurance is an invaluable resource. Its primary purpose is to give you access to preventive care that can spare you from the ravages of gum disease and cavities. But what if you experience a dental emergency in Newington? Will your policy help to mitigate the cost of your care? In most cases, the answer is yes. In this blog post, we will discuss how insurance typically applies to emergency dental care.
Typical Dental Insurance Coverage
Keep in mind that every dental policy is different, so you should check the specifics of your plan to discover how it applies to various situations. In general, though, insurance covers 70 – 80% of the cost of minor restorative services. Such services usually include fillings and nonsurgical tooth extractions. If your dental emergency is more severe, your dental insurance in Newington might cover only 50% of the cost. 50% coverage often applies to major restorative services, such as crowns, surgical extractions, and root canal therapy.
Here are a few other points to keep in mind about dental insurance:
Policies usually enforce an annual maximum, which is the most that they will pay out in a calendar year. If your treatment exceeds your annual maximum, your out-of-pocket costs will increase.
You may have to pay a deductible.
If you are new to your insurance policy, you might have to go through a waiting period of 6 – 12 months before it covers certain treatments.
Using Your Insurance for an Emergency
Here are a few tips that you can use to ease the stress of paying for a dental emergency:
Make sure your dentist has your current insurance information on file. This will help your dental team to process your claims as seamlessly as possible.
If you experience a dental emergency while you are away from home, you may have to visit an unfamiliar dentist. Before you head to their office, ask if they work with your insurance. If you have a PPO policy, you can use it at virtually any practice, but if you have an HMO plan, your options are more limited.
If Your Insurance Will Not Cover Your Treatment
In some cases, dental insurance will not help you out in an emergency. This might be true if you have already met your annual maximum or if your policy does not cover the treatment that your dentist believes would be best for you. Rather than refusing care, ask your dentist about other payment options, such as financing. Remember that delaying necessary treatment will only give your dental problem an opportunity to worsen. The worse it becomes, the more expensive it may be to treat.
Dental insurance can be a precious asset when you need urgent care. Familiarizing yourself with your policy will help you use it to your greatest advantage.
Meet the Practice
The team of dentists and specialists at Family Dental Practice of Newington has many years of combined experience, and they always strive to see emergency patients as soon as possible. Our practice welcomes most types of insurance, as we will do our best to help you derive the greatest benefits from your policy. To learn more about us and how we may be able to serve you, contact us at 860-821-6007.