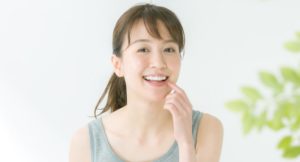 If you recently had a tooth extracted — or you must soon undergo one or more extractions — it is understandable if you are eager to fill in the empty space in your smile as soon as possible. Your dentist is likely to recommend dental implants in Newington as the best way to replace your lost teeth. When will you be eligible to receive them? The timeline for dental implants after a tooth extraction varies from case to case. This article discusses how long you may need to wait.
Immediate Implant Placement
In some cases, a dentist can place a dental implant immediately after an extraction — maybe even during the same appointment. This might be a possibility for you if your oral health is sound. For example, you should be free of gum disease and have a strong jawbone.
Early Implant Placement
Early implant placement is also known as immediate-delayed implant placement. It typically happens within two or three months after an extraction. This brief waiting period gives your gums the opportunity to heal. If you had any infection in your mouth, that will also need to be treated before you receive an implant. Since early implant placement happens relatively quickly after an extraction, there is usually minimal deterioration of the jawbone and no need for a bone graft.
Delayed Implant Placement
This category of implant placement takes place more than three months after an extraction. It is often necessary in cases where severe gum disease or other conditions have seriously damaged the oral tissues. You might need a bone graft or other restorative procedures before your mouth is healthy enough to support a dental implant. Once your gums and jawbone are healthy, you may be able to start your tooth replacement journey.
Plan Ahead and Act Promptly
It is wise to begin planning for dental implants even before your tooth extractions. Tell your dentist that you would like to replace your teeth as soon as possible, and they will plan to comply with your wishes. To facilitate a streamlined implant process, they might even perform socket preservation when your tooth is extracted. Socket preservation is a bone graft that is designed to keep the jawbone strong enough to support a dental implant.
On the other hand, if it has already been several months since your tooth extraction, it would be smart to schedule an implant consultation as soon as you can. Jawbone deterioration after tooth loss is a continuous process, so the earlier you seek treatment, the less likely it is that you will need a bone graft.
Dental implants are a remarkable form of tooth replacement — but their treatment process requires some advanced planning. Your dentist will determine when you can receive them based on your unique circumstances.
Meet the Practice
Family Dental Practice of Newington features a team of general dentists and specialists. With their decades of combined experience and advanced training, they are able to offer comprehensive dental implant services. To learn about what may be involved in your tooth replacement journey, contact our office at 860-821-6007.